Venue: Conference Hall, Kannur Salafi B.Ed. College
Date: September 19, 2023
Time: 9:40 A.M.
Inaugural Ceremony: The Talento Fiesta, an event celebrating the talents of the new batch (B.Ed. 2023-2025), took place at the Kannur Salafi B.Ed. College on September 19, 2023, in the college's Conference Hall. The program commenced with an auspicious start as it was inaugurated by Dr. Naseerali M.K., the esteemed Principal of the college. The inaugural ceremony began promptly at 9:40 A.M., setting the tone for an exciting day filled with a myriad of talents on display.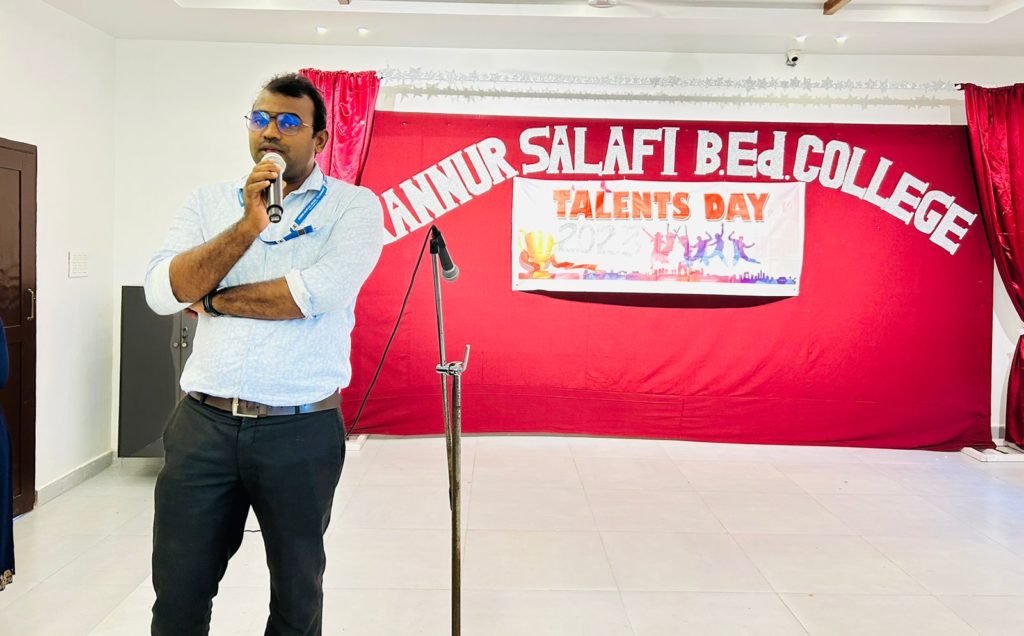 On-Stage Performances: The event featured a diverse array of performances that showcased the multifaceted talents of the students. On-stage performances included an impressive lineup of songs, dance forms, skits, mono-acts, and role-plays. The students displayed immense creativity and enthusiasm, captivating the audience with their talents and expressions. These performances not only entertained but also served as a platform for the students to build their confidence and stage presence.
Off-Stage Talent Displays: In addition to on-stage performances, the students also exhibited their talents in various off-stage categories. The college's talented individuals showcased their skills in painting, craftwork, and modeling, among other things. These off-stage displays demonstrated the students' artistic abilities and their dedication to honing their craft.
Distinguished Guests and Faculty: The event was graced by the presence of several esteemed faculty members, including Riji Vijayan, Vijisha CP, Dhanya PV, Anitha TC, Jansi Tharal, Sudha M., Dr. Madhusoodanann, and Viswanathan TV. Their presence added prestige to the occasion and encouraged the students to excel in their respective talents.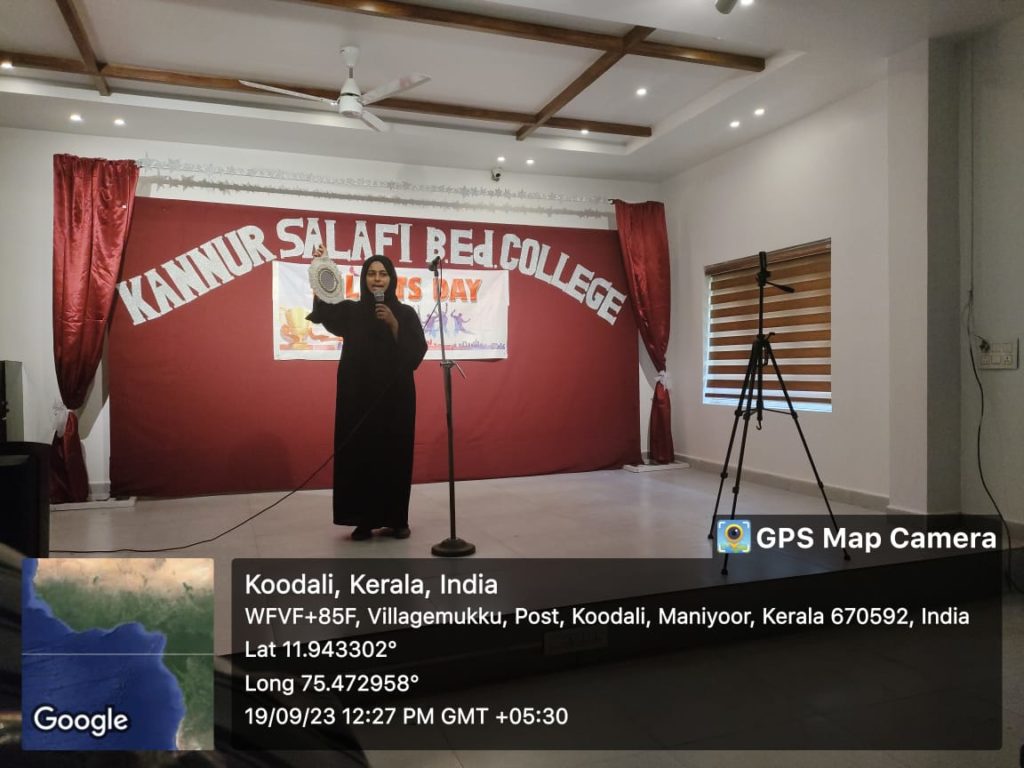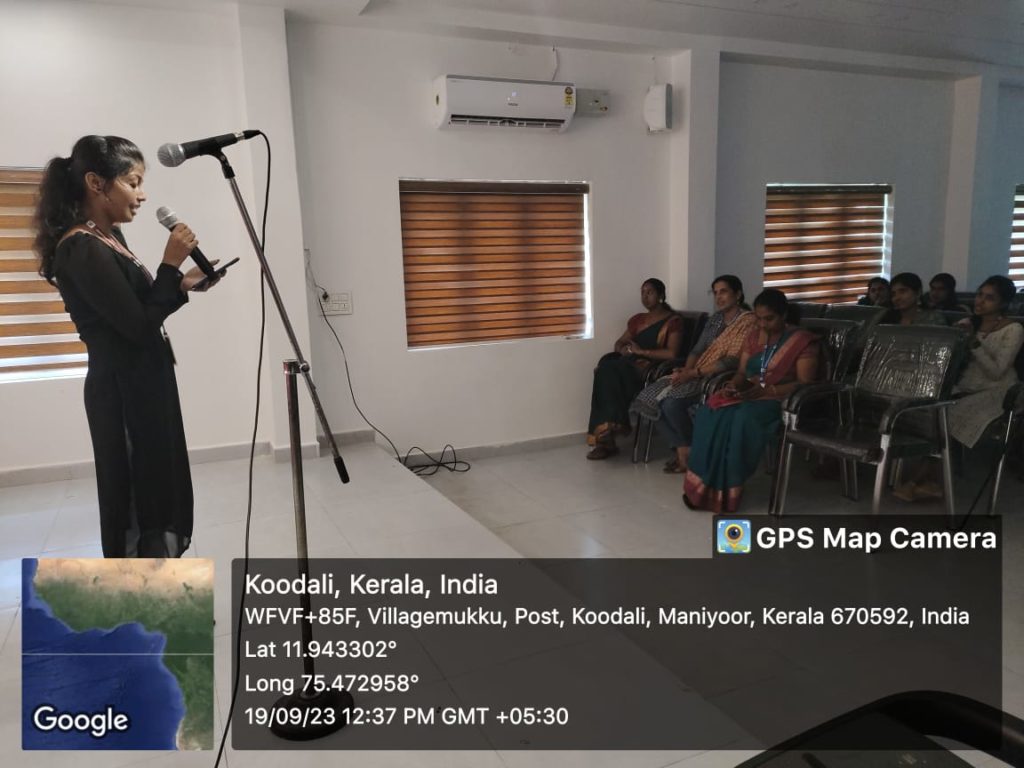 Closing Remarks: The culmination of the event was marked by Mr.Viswanathan TV, one of the respected faculty members, who delivered inspiring closing remarks. His words encouraged the students to continue exploring and nurturing their talents, emphasizing the importance of balance between academic excellence and personal growth through extracurricular activities.
National Anthem: As a fitting conclusion to the day filled with creativity and talent, the event concluded with the singing of the National Anthem, symbolizing unity and patriotism among the participants.
In conclusion, the Talento Fiesta at Kannur Salafi B.Ed. College on September 19, 2023, was a resounding success. The event not only provided a platform for the students to showcase their diverse talents but also fostered a sense of camaraderie and unity among the new batch of B.Ed. students. It served as a reminder that education is not just about textbooks and lectures but also about nurturing and celebrating the unique abilities that make each student special.
The college administration, faculty, and students deserve commendation for organizing and participating in such a remarkable event. Talento Fiesta 2023 will undoubtedly be remembered as a day of creativity, inspiration, and celebration of talent in the annals of Kannur Salafi B.Ed. College.